A business aircraft from Learjet crashed at Mumbai airport on Thursday. The VSR Ventures Learjet 45 aircraft VT-DBL operating from Vizag-Mumbai skidded off the runway after landing due to heavy rains in the city.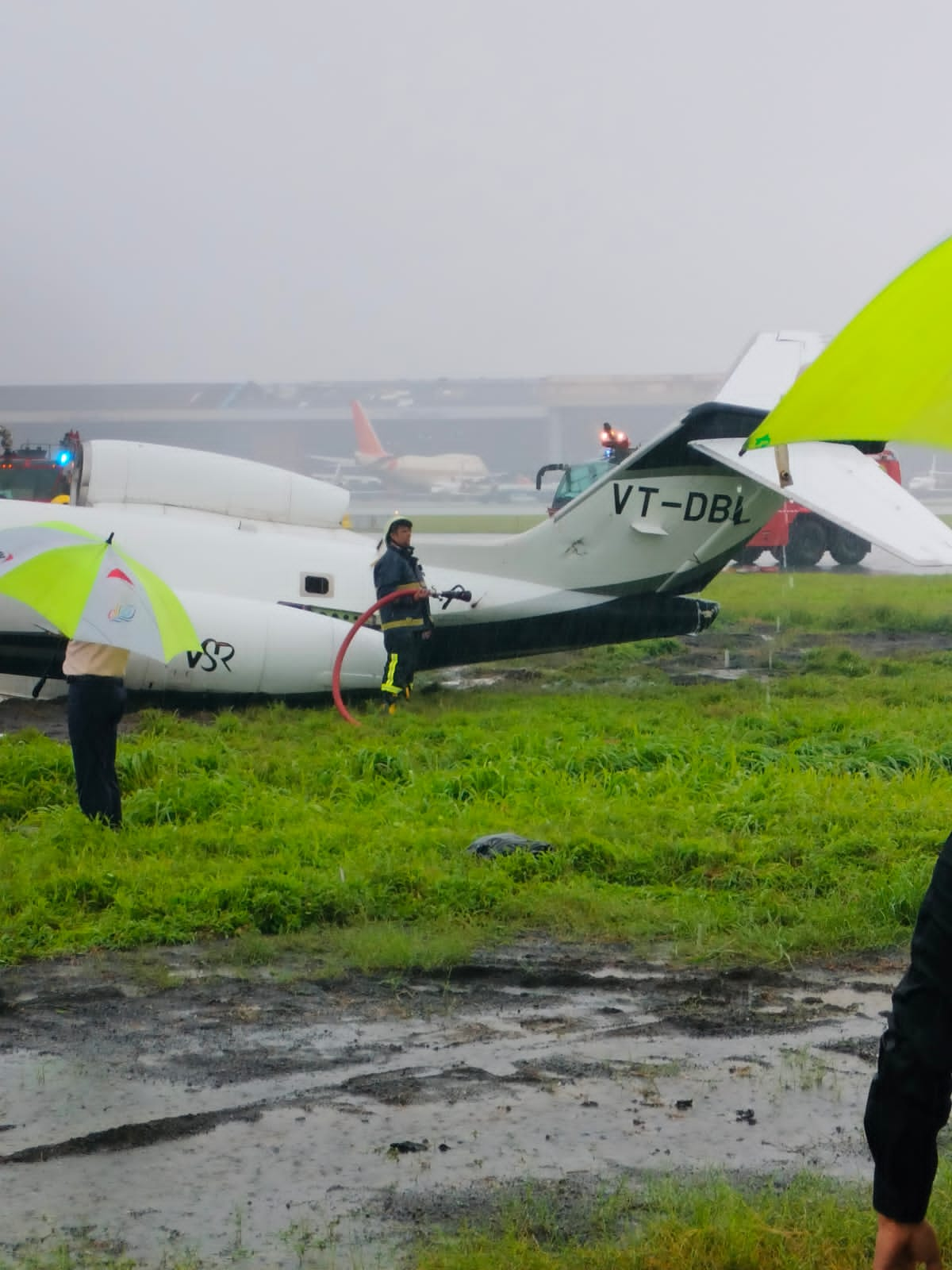 All operations of the airport have been shut down for now until further notice.
A non scheduled charter aircraft has skidded off the runway due to heavy rain. Fire erupted inside the aircraft after it crashed but no casualties have been reported as of now. No VIPs were onboard.
All departures and arrivals are on hold while authorities deal with this.